Technologies: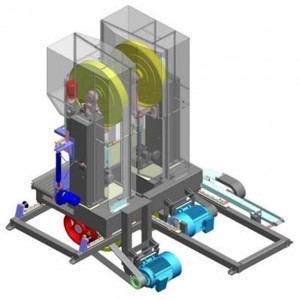 From design to production of our machines we use the latest technologies in terms of computer-aided design (CAD Technology), our ultra-modern factory which allows us to master the entire manufacturing process so offer our customers high-performance machines suitable for their use.
The technologies used at USTUNKARLI ensure to offer our clients much more than a product "service", in fact we support them in their projects by conducting audits, advising on the technical features of our machines and realizing simulations on their projects to optimize processes and maximize productivity.
Skills:
With our R & D department and competence of our engineers we develop and manufacture all components of our machines in our company in coordination with our factory, so we master the quality control process and provide the best quality pieces irreproachable that can be adapted to every need and every project of our customers.
The manufacturing process and our products are awarded ISO 9001 and CE (European quality)
The control of manufacturing costs allows us to be competitive and offer very attractive prices and an unbeatable quality-price ratio.

Our strategy:
The policy of our company places the customer at the center of attention. Our goal is to satisfy our customers with the quality, maneuverability and flexibility of our products accompanied by remaining at their disposal.