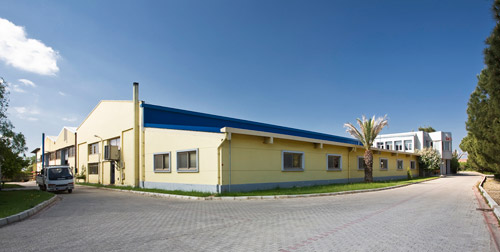 ÜSTÜNKARLI MAKİNE A.Ş. founded by Aziz USTUNKARLI started with small workshop which produces Sawmill machinery in Izmir since 1954, is the main company of Group companies of USTUNKARLI. At present, the company has been producing the machines near to Izmir Adnan Menderes Airport where as 20.000sqm.
Giving the direction to the Turkish Timber Industry since establishing as USTUNKARLI, today dominates the sector as sharing 75 % of the local market and exports its products to more than 30 countries. At Present, the company reached up the world standards by meaning of capacity and quality up until now and capable to compete with world top 5 as well known brand name…

Today, the company together with turnkey projects, has been producing. using the latest software and hardware Technologies, fast, technological, economical, and safe to use according to the international standards and documented woodworking machines for the manufacturers producing timber, pallets, packing materials of all sizes, lumber mills, furniture, etc.
All design of the machine belongs to USTUNKARLI. R & D and Technical Services Department with 5 engineers and 4 draftsmen targeting the customer, draws modern and economic machine design. taking into account the nature or priority, to meet all the needs of the customer. All the design and development activities are supported by advanced design solid modeling programs. USTUNKARLI keeps in eye the latest technologies applied in the world for the electrical and electronics products used in its sector and uses them in it's machines. In accordance with customer demands for use any kind of PLC software applications can be made.
Approximately 60% of the annual production is exported. Complete lines and countless wood working machines that were designed and constructed by USTUNKARLI, have been working with high efficiency in many countries such as Europe, Asia and Africa. The machines are also exported to Russia, Germany, Bosnia and Herzegovina, Estonia, Romania, Ukraine, Bulgaria, France, Sweden, Italy, Poland, Georgia, the Czech Republic, Slovakia, Slovenia, Saudi Arabia, Jordan, Hungary, Benin, Ivory Coast, Syria, Lithuania, Latvia, Denmark, the Netherlands England, Albania, Croatia, UAE, Malaysia and many more countries.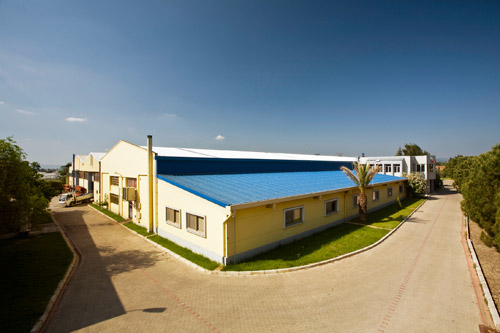 USTUNKARLI has the modern machining equipped with CNC benches, welding manufacturing machinery, dyeing, interior assembly line, electrical and electronic division in which is performed electric-electronic structuring. Also there are over 100 experienced, well-equipped, highly qualified personnel, equipments and resources that can meet the expectations of customers. 68 machinery and counters are located in the production area. CNC processing centers have high production capacity. In addition to this, they provide standart processing with high quality. Machines were produced meticulously by USTUNKARLI staff who has higher consciousness, experience and competence at every stage of production process and every stage machines are subjected to quality control. Internal assembled machine are passed through 2 step application test. Machines that get the approval of quality control of mechanical and electric-elecronic in the first phase, are subjected to application test.
Beside high quality products, providing spare part services contribute the current position of the company External installation & service team provides assembly, services and spare part support to all customers around the world. Efficiency and speed are the main principles in the after-sales service activities.